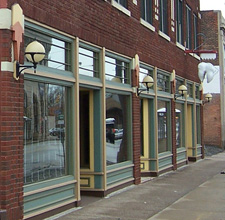 List your commercial property or request a property valuation
Welcome to Tellus Real Estate Solutions' Commercial Seller Center for owner-user commercial properties. If you are considering selling a commercial property, you can work with us to provide you with a property valuation or to list your commercial property for sale. Additional helpful information about listing and selling commercial real estate might be found in our Investor Center.
---
If you would like to know the market value of your property, Tellus Real Estate Solutions will conduct an in-depth analysis and valuation for you. Of course, we will need you to provide us with some information. Complete this form to begin the process.
Are you selling a commercial property on your own but willing to work with Tellus Real Estate Solutions to find qualified buyers? Provide us with some information about your property and we will contact you if the property meets the requirements for any of our investors or buyers.
Tellus Real Estate Solutions can handle the sales process for you. We will put together a listing proposal that will explain how your property fits in the current market, and how we can add value to the sales transaction. Give us some information about your property and we'll contact you to get more details about your goals and requirements.